December 14, 2021
PHP Caregiver Spotlight: Lori Parish
This month's caregiver spotlight features Lori Parish, manager for the Operations Financial Transactions (OFT) team
Although Lori Parish is new to her role as manager for the Operations Financial Transactions (OFT) team, she has been with Providence Health Plan (PHP) since September 2006. Prior to joining the OFT team, Lori served as a Customer Service Manager, where she oversaw a team of caregivers who work closely with members to ensure they understand the latest information involving their plan options and benefits.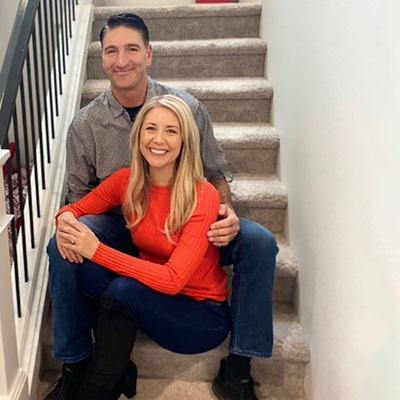 Throughout her career, Lori has been a member advocate and she has worked closely with her teams to encourage a member-first mentality. As part of that mindset, Lori has encouraged her team members to ask themselves what would help members have the best possible experience with PHP. Lori explains, "We know that information on benefits can be difficult to understand. Every day, my team and I think about how we can make materials and information easier for members to access and understand. As long as there is breath in me, I will be a member advocate."
Lori's journey to PHP was several years in the making. Since she was a teenager, Lori had an interest in the healthcare industry. For a decade, she worked as a medical assistant in doctors' offices and internal medicine facilities. During this time, she learned the importance of patient care and being part of a support system for those who need assistance. Lori has always been passionate about customer service, which continued when she joined PHP's customer service team.
The initial transition to a behind-the-scenes customer service role was a learning experience for Lori, who had grown accustomed to providing in-person care and assistance. "At first, I struggled with not having that hands-on experience where a patient was right in front of me. Before, when I was face-to-face with them and they were hurting, I could touch their shoulder or read their facial expressions." However, Lori's sympathetic nature quickly allowed her to find ways to convey her understanding and compassion. "I was excited to see how I could provide members with support over the phone. It takes time to learn, but I think nearly all of our caregivers have a gift of being able to show empathy and kindness to members during their most vulnerable moments, and I think that is something that sets us apart."
Lori feels it is important for members to understand how caregivers truly want the best for them. She explains, "I want members to know how much our team cares about them and advocates for them. We really strive to treat members like they are our mother, sister, brother, etc. I hope members realize that every time they call in, they are speaking to someone on the other end who really wants the best for them."
Lori enjoys working alongside her fellow caregivers, especially those on her team. She is amazed by the individuals she works with at PHP and how they treat each other with the same kindness they show to members. "I manage such an amazing team who impress and inspire me every day. We're family-oriented and truly care about one another. Although we can teach the technical pieces of the job, but compassion and kindness are a natural characteristic and is something we look for as we're hiring for our teams."
In addition to her team and interactions with members, Lori has been extremely grateful for the mission-driven work that PHP has allowed her to do. When Lori began her career at PHP, she joined the organization's "Mission Committee" and began to volunteer for various projects. She believes these activities serve as a critical way to help caregivers get volunteerism experience while seeing the impact they can have in their local communities.
Lori's source of compassion comes from her grandmother, whom she considers a role model. "My grandmother was a strong woman who was the first to graduate from college. She taught me to push myself and showed me the importance of being kind and caring toward others." She also cites the Sisters of Providence as another source of inspiration. She believes that through the work of the caregivers, the organization is still able to honor their work of caring for the poor and vulnerable.
Outside of work, Lori is a married mother to three grown children and has a rescue dog named Peaches. She considers herself "an Oregonian through and through," and enjoys exploring the outdoors, hiking, stand up paddle boarding, among other activities. She is also a foster care advocate and volunteers for local events that directly support foster children.
Lori is also involved with St. Francis Dining Hall in Portland, where she helps coordinate groups of caregivers who come in to serve meals to individuals in the Portland area. "It's lovely and I feel like when you go there, your pillow feels a little softer at night. You have this gratitude for simple things and helps us stay grounded."