April 12, 2021
PHP Caregiver Spotlight: Tracy Voeller
This month's caregiver spotlight features Tracy Voeller, Supervisor of the Training and Quality Assurance at Providence Health Plan (PHP).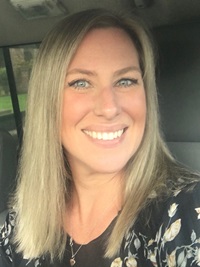 Tracy Voeller found a natural fit at Providence Health Plan (PHP) when she joined as a customer care coordinator in 2008. In prior positions, Tracy gravitated towards customer service-related roles, and was excited to make the move into the healthcare industry when PHP offered her an opportunity. When Tracy first joined PHP as a customer care coordinator, she supported members to ensure they felt cared for when making decisions about their health, helping them understand their insurance benefits, claims received and PHP's provider networks.
In her current role, Tracy leads her team with a servant leadership mindset as they train newly hired caregivers as part of a ten-week, now virtual training program. While the training is typically held in-person, Tracy has been conducting the program virtually due to the pandemic. This shift to remote training has created new responsibilities for her team, including providing input for the new curriculum, and helping to identify e-learning education courses based on overall trends identified. She is also involved in an ongoing software enhancement project, where she ensures that e-learning software not have any bugs or glitches before it is introduced to the training program.
Throughout her tenure with PHP, Tracy has thrived in her role, providing support and encouragement to her fellow caregivers to help them grow and excel. Tracy explains, "I love when a caregiver comes back to me and says, 'I tried that tip you gave me, and it worked!'" Tracy also enjoys teaching the Customer Service Skill Building training course, which aims to put customer-facing caregivers in the shoes of the member to help them build empathy and better understand the member's perspective during stressful or challenging circumstances.
One piece of professional advice that Tracy uses as guide for both her career and personal life is, "Always do the next right thing. In every decision we have a choice: we can react in a way that wouldn't be considered doing the next right thing, or we can pause and have a response that is the next right thing. Even if it is the harder thing, we would be on the right track and much better off. I use this as a tip in my own life, and also share this advice with the caregivers I train and work with."
Tracy's attributes her ability to be a servant leader on her boss, Patricia McConnell, who Tracy also looks up to as a role model. Tracy appreciates that Patricia will take the time to honor the strengths of her direct reports, while also taking the time to provide feedback and work on areas that need improvement. Tracy is grateful for Patricia who she views as one of her biggest supporters who cares for colleagues as a boss and as well as a friend.
Community service is extremely important to Tracy, who finds different ways to give back to her local Portland, Oregon community. She finds time throughout the year to volunteer at the Oregon food bank, participates in the Providence Giving Tree event during the holiday season and donates to Providence's 'My Little Waiting Room,' a safe place where parents can drop off their kids while they receive cancer treatment.
One thing that Tracy would like members to know about PHP is, "We are making sure the caregivers that we train understand that we view everything from a 'three-legged stool': you have to be accessible, you have to be knowledgeable, and you have to be kind. We focus on these so that members have the best experience when they call in. We want members to know we hear them, and we value them."
Outside of work, Tracy's favorite activity is spending time with her friends and family. She is married and has two young boys, ages three and four, who are the lights of her life. Tracy and her family love to enjoy nature, such as hiking Mount Hood or playing on the beach.