April 08, 2022
Transforming Health Care with Don Antonucci: A Sit Down with Health Evolution
"It's about knowing the patient, serving them with quality care, and simplifying the experience to help ease their way within the health system."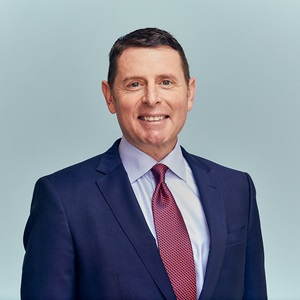 Don Antonucci, CEO of Providence Health Plan (PHP), recently sat down with Gabriel Perna at Health Evolution to share his vision and goals for PHP and how he believes the healthcare industry will continue to transform. Don spoke of his top three priorities for 2022 and beyond: leaning into Medicare Advantage, supporting health equity efforts and addressing behavioral health challenges.
Medicare Advantage
"I'm bullish on Medicare Advantage because it really reflects what we're trying to do and who we are."
PHP provides members with plans across the commercial, Medicaid and Medicare lines of business, as well as plans that are not always available through the federal exchange. Medicare Advantage is a priority focus for Don as these plans are about knowing the patient, providing them with quality care and simplifying their experience to ease their way within the health care system.
Advancing Health Equity
"A big part of health equity is making sure you have the right data and the right information … but once you get the data, you have to take action."
At PHP, addressing and advancing health equity to make health care more accessible for everyone is core to what PHP does, and a notion reinforced by Don every day. PHP is committed to ensuring its network of providers have access to the data needed to address social determinants of health in their local communities. These initiatives follow larger-scale efforts deployed by Providence Health System, which committed $50 million in 2020 to address racial disparities in care, with an emphasis on COVID-19 treatments and vaccinations.
Increased Mental Health Resources
"There's been a lot going on with COVID these last few years. There's a lot of burnout and stress. We're focusing a lot on our population and providing people with the tools and resources to address any mental health challenges they're having. It's something we take seriously."
The pandemic has significantly increased the demand for mental health resources for patients and healthcare professionals alike. PHP is using digital health tools from the integrated health system to expand access for members and caregivers.
Don's expertise and motivation to make the healthcare industry better for all inspires his teams and PHP's broader workforce to always put community first. You can read the Health Evolution article in its entirety here.