Innovation & Insights
AHIP Recap
08 August 2022



A Look Back at AHIP 2022 with Dr. Robert Gluckman, PHP's Chief Medical Officer
In late June, Dr. Robert Gluckman, MACP, Providence Health Plan's (PHP) Chief Medical Officer, attended AHIP 2022, an annual national healthcare conference that brings industry experts, healthcare professionals, policymakers, and more, together to address the opportunities and challenges of healthcare across the nation. This year's conference focused on the rapidly evolving healthcare industry, and Dr. Gluckman was selected to participate in two panel sessions. During the first panel, he discussed how digital health solutions can improve patient engagement, while sharing examples during the second panel about how PHP is promoting health equity in its local communities. Check out our recap on the two AHIP panel sessions below!
Check out our recap on the two AHIP panel sessions below!
Digital MSK Solutions to Revolutionize Patient Engagements
Dr. Gluckman joined Nigel Ohrenstein, President of Kaia Health, a leading digital therapeutics company, to discuss the evolution of the patient journey thanks to digital patient engagement tools. The two leaders detailed the partnership between PHP and Kaia which provides patients suffering from musculoskeletal (MSK) pain with access to comprehensive, high-quality digital health care services. Dr. Gluckman spent time describing the impact of Kaia's digital solutions on PHP and members, noting that it has strengthened member relationships, built trust, and driven positive outcomes, "Patients who need physical therapy (PT) may face barriers to access like availability, location, and cost," said Dr. Gluckman. "When we can combine care with digital therapeutics, we eliminate many of those barriers." He went on to say, "The ability to engage people through a device like their phone, that they have with them all the time is important and impactful. Patients and providers are looking to health plans, such as PHP, to make their healthcare journey easier. Kaia Health's services are allowing patients to access high-quality care on their own timelines, within their own environments, and at a fraction of the cost of an in-office visit."
Dr. Gluckman also discussed the impact these digital health solutions will have across all areas of the healthcare industry including providers and the communities where they serve, "Deploying solutions like Kaia is a benefit all around by creating a better patient experience. It allows providers to treat the less acute patients remotely while maintaining warm coordinated care so they can increase their access and capacity for higher-need patients who require in-person care." He also added, "As a health insurance organization, we understand our ability and reach to drive community-based change. It is our role to provide a simplified way for members to engage with innovative technologies that can improve health outcomes, which is exactly why we're partnering with digital therapeutic solutions like Kaia."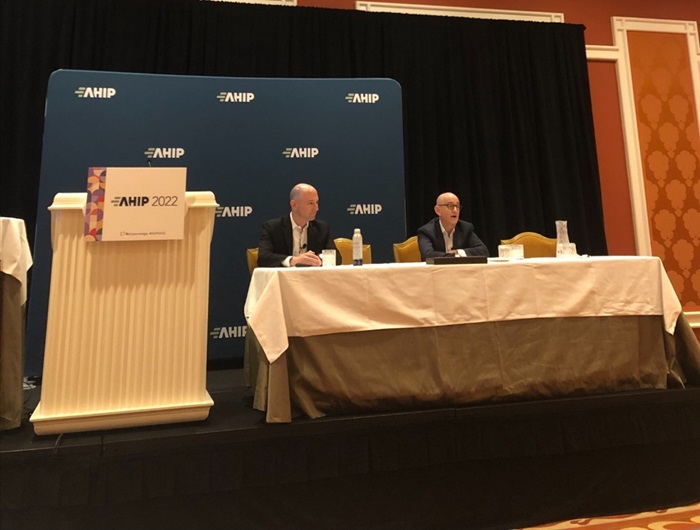 Promoting Health Equity through Dedicated Community Outreach Initiatives
In his second session, Dr. Gluckman joined Keith Maccannon, Director, Marketing, Outreach & Community Relations, AmeriHealth Caritas District of Columbia, and Joy Marsh, Vice-President, Equity & Inclusion, UCare, for a conversation around health equity. The group discussed the healthcare gaps that were exacerbated during the pandemic and shared their perspectives on how the payer industry can drive positive patient impact through community outreach. "The more we can understand members, the more we can identify gaps and deploy targeted solutions," said Dr. Gluckman.
He went on to share that PHP does its part by offering innovative products and benefits to support health equity efforts and diminish health disparities in the communities where PHP serves. "At PHP, data and infrastructure are key to ensuring our efforts remain sustainable. This allows us to continue our work addressing health disparities and improving health equity, two focus areas that are especially important to us," he said. For example, the Provider Directory, developed through an extensive survey of 11,000 providers, allows members to choose providers they identify with based on ethnicity, race, spoken languages, sexual orientation, and additional criteria. "By creating this offering, we increased by >50% data points on Race/Ethnicity/Language for membership – providing us with greater insights into health inequities and disparities facing member populations," he said. "This has allowed us to take steps to tailor and provide meaningful interventions."
Examples of those interventions are available through the work of the Providence Care Management team. Available at no cost to members, the Care Management team offers personalized support to help members navigate their diagnosis and treatment options, with a dedicated focus on BIPOC communities, including those suffering from chronic illnesses. To better understand the existing inequalities in seeking diabetes treatment, PHP conducted a diabetes intervention with BIPOC members. When the team found the main barriers to proper treatment were related to transportation and language, PHP used this information to determine what PHP needed to do to better support BIPOC members with diabetes.
These efforts are just a few examples of how PHP has remained committed to supporting health equity, making it a priority in all they do. In 2020, Providence announced a $50 million investment over five years to help reduce health disparities. Through dedicated outreach efforts, Providence continues to partner with local community organizations to identify community needs and the steps that need to be taken to strengthen health equity.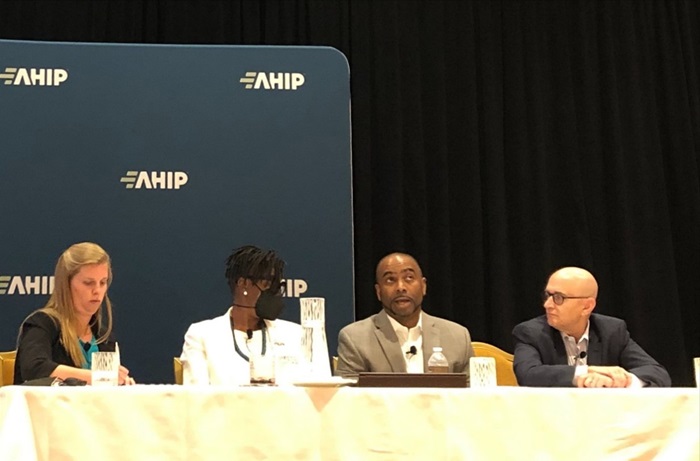 Dr. Gluckman also offered suggestions on how health plans can build long-lasting equity programs, sharing, "The most important step to creating strategies to promote health equity is to get deeply embedded in your community and create partnerships. The best people to tell you what will work and where the work is needed are the people in your community."

Follow us on Twitter, Facebook, and LinkedIn for more AHIP content and the latest PHP-related news and articles!
Need help?
Hey!
You are now leaving the Providence Medicare Advantage Plans website. Are you sure that's what you'd like to do?
No, I'll stay
Yes, I'm leaving