June 20, 2022
Q and A with Dr. Paul Giger: Tips for Maintaining Mental Wellness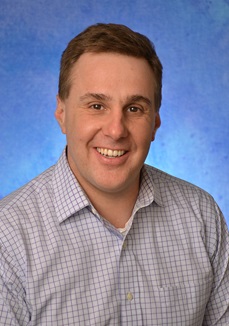 While states across the U.S. have seen an increased demand for mental health services, the need has been particularly prevalent across the Pacific Northwest. Oregon has the highest rate of depression in the United States at 25%, and 33.5% of individuals in Washington state reported symptoms of anxiety or depressive disorder from September 29 to October 11, 2021.

Dr. Paul Giger, Medical Director of Behavioral Health at Providence Health Plan (PHP), shared his thoughts on the current mental health challenges that are impacting people around the world and how people can maintain their own mental wellness.
What are some of the most prevalent mental health issues you're seeing recently?
Two of the most common mental health issues people face are depression and anxiety. While rates of anxiety and depression have been consistent over the past few years, there are a few concerning trends we've seen emerge recently. The first is the adolescent mental health crisis. Rates of juvenile anxiety and depression have increased drastically, with an increase in suicide attempts among young teens. The second is the opioid and fentanyl epidemic. 2021 was the highest year on record for opioid-related deaths. The third is an increase in substance abuse disorders, most likely due to stress associated with the pandemic and people feeling less structure with their daily routines as they continue working remotely. This is an area we are very focused on at PHP, and our Behavioral Health Network gives members access to a behavioral health and substance use disorder support team and crisis-trained staff, 24/7.
What kinds of things can help us maintain wellness?
With my patients, I've found there are many small but impactful steps they can take to increase their mental wellness:

Exercising three times a week
Studies show exercising for 45 minutes three times a week is an all-natural antidepressant. For those who are still working from home, it can be easy to fall into an inactive lifestyle. It's important to move around during the day, even if it's just to take a quick walk around the neighborhood or stand while taking a call.
Getting into a healthy sleep routine
Establishing a healthy sleep routine can play a critical role in overall wellness. On average, adults should get at least seven hours per night. I always encourage patients to try to get up at the same time every day, and make sure they're sleeping in a cool, dark place that's quiet.
Seeking healthy social interactions
Dedicating time to interact with loved ones and participate in activities that add value and happiness to people's days is so important for maintaining positive well-being. I encourage everyone to make time to connect with others, either virtually or in-person.
What are some resources that are available to people who may be feeling anxious or feeling like they may be depressed?
For people who may not have a mental health specialist, primary care physicians are great resources. Since they have a baseline understanding of your health history, they can help determine the best course of action and provide a referral to a mental health professional if needed.

For patients who may be interested in self-service, PHP offers resources like Learn to Live, a virtual self-help program that can help with anxiety, depression, insomnia and other mental health issues.


What are some misconceptions associated with mental health?
People tend to view mental health issues as something they hear about but will never experience themselves. I've found that some people who are experiencing symptoms of anxiety or depression may not seek out help because they think it is a temporary feeling that will go away on its own. Others may feel ashamed or weak for having these issues. But the reality is mental health conditions should be viewed the same way as any other medical issue, such as diabetes or asthma – a condition that should be taken seriously and can be treated with the correct care plan and medications.
It's important for individuals to take the time to take care of their mental wellness just like any other routine check-up. Seeking out help for mental health issues is not a weakness – it's a display of strength and resiliency, and mental health should be a priority every day of our lives. You can click here for more tips on how to develop healthy routines to prioritize your mental wellbeing.