October 20, 2021
Open Letter from Providence: Thank you!
From Dr. Robert Gluckman, CMO of Providence Health Assurance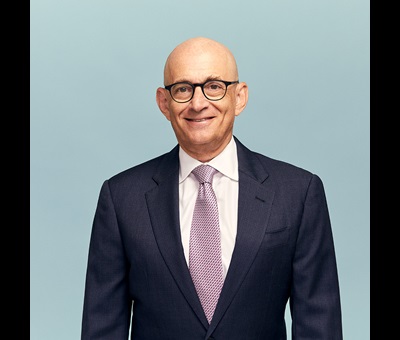 On behalf of the entire Providence community, I want to say: thank you.
As you may have heard, we are excited about the news that Providence Medicare Advantage Plans earned a 5-star quality rating from the Centers for Medicare and Medicaid Services (CMS). This achievement is a culmination of several factors: our unique integrated delivery system that allows us to deliver an award-winning care approach, our devoted Caregivers who are committed to excellence and last but not least; you, the Medicare Advantage member.
We are immensely proud of this achievement and know it would not be possible without Medicare Advantage members. Since the start of the pandemic, we have all faced adversity and uncertainty which has made it more crucial than ever to have access to reliable, high quality health care. As your Medicare plan provider, we understand the importance of ensuring that access to treatment and services remains convenient, accessible and affordable for all members. We are honored to serve you and humbled for this recognition as we know that is a result of feedback from members.
So, what can members expect with this 5-star rating? You will continue to receive the highest quality of care you have come to expect from Providence. Our network of doctors and specialists share in our commitment to provide you with high-quality services and excellent patient care. Our integrated network of Providence doctors, hospitals, clinics, and insurance professionals will continue to work alongside our trusted provider partners to deliver a whole care picture that is unique to Providence.
I also want to extend our deep gratitude to our dedicated Caregivers whose mission is to provide members with the best possible experience. Throughout the pandemic, they have continued to epitomize the meaning of "dedication." Their commitment to providing high-quality care to members has played pivotal role in this rating. Whether someone needs help with understanding a new diagnosis or assistance navigating options for care, our Caregivers are there to provide outstanding patient-centered care and services.
In closing, thank you for trusting us as your Medicare provider and we look forward to continuing to serve you.
You can learn about Medicare Advantage plans and enroll in a plan by visiting: https://www.providencehealthplan.com/medicare/medicare-advantage-plans.