December 30, 2022
PHP Caregiver Spotlight: Sarah Branch
"PHP truly cares about every single member…and the work we do is in service to members and our Caregivers."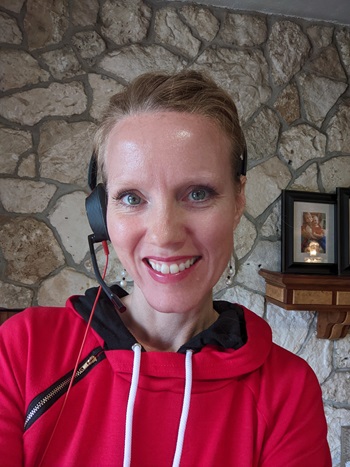 From age four, Sarah Branch, Registered Nurse (RN) Case Manager at Providence Health Plan (PHP), knew she was destined for a career in service. Her experience caring for her grandparents and volunteering at local nursing homes, as well as her faith, led her down the path of becoming a cardiac care nurse, and her professional journey has brought her to her current role as an RN Case Manager, where she continues to live her passion for caregiving.
Sarah started her 17-year career working as a bedside nurse at Providence Saint Vincent Hospital and Providence Portland Medical Center. She then joined the Providence Health Plan case management team after working as a nurse in Providence's ProvRN nursing triage program. She's since found working as a case manager is the perfect combination of using her valuable nursing skills while staying true to her servant heart. As a case manager, Sarah works closely with PHP members and their families to assist in their healthcare journeys, from hospital or Emergency visits, to managing chronic conditions, and seeking diagnoses and prescriptions. A large part of her job is coordinating with a variety of care teams across Providence and PHP to ensure each member is talking with the correct physicians to access the appropriate care. She also teaches members how to best use their benefits and provides educational materials to help them understand their diagnosis and treatment plans.
"It's a really special, unique role to be able to speak up for people and their families," Sarah said. "I love advocating for members, and that's what I'm doing most of the time."
Through her work as a Case Manager, Sarah has the privilege of serving members with many healthcare needs. For example, she recently helped the parents of a young boy with autism who were transitioning jobs and moving. Sarah coached them on how to talk with their provider to find the best treatment and therapy options for their family. Sarah also recently assisted a member from Portland who was traveling abroad and had a sudden hospitalization. She coordinated emergency travel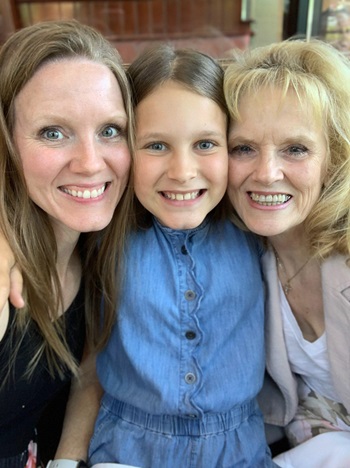 and hospital transfers with the local hospital, departments within the health plan, and the travel insurance agency to ensure the member and his family had everything necessary for a smooth journey home. Thanks to Sarah going above and beyond to ensure the patient had a seamless transition to a Portland hospital, he received the care he needed along the way, and is now healthy and thriving.
These scenarios exemplify Sarah's favorite part of her role, which is acting as a voice for members to ensure they have necessary access to high-quality patient care. Her goal is to empower members with education and services to meet their health needs, providing a sense of ease that they are being cared for every step of the way.
When Sarah's not advocating for members, she's reading a good book, shopping, or settling down to watch a movie with her husband and two children. Sarah also spends her spare time volunteering. She is active in her church community, her children's schools, local organizations like the Rotary Club, and has also provided housing for those in need.
We are so lucky to have Sarah as a caregiver in the PHP community. She is continuously doing tremendous work and going the extra mile to ensure members feel comfortable managing their health diagnoses and finding their way through the healthcare landscape. Thank you for all you do, Sarah. You are a great example of someone who lives PHP's Mission every day!