March 30, 2022
Honoring Women in Healthcare this Women's History Month and All Year Long
This week wraps up Women's History Month, a time when we honor and celebrate the achievements of women throughout history as well as in modern society. According to the World Health Organization (WHO), over 70% of the current healthcare workforce is comprised of women. As such, the 2022 Women's History Month theme of "Providing Healing, Promoting Hope" feels particularly meaningful – and creates a perfect opportunity to pay tribute to the selfless female caregivers who have continued to provide hope and support for the duration of the pandemic.
Providence was founded by Mother Joseph of the Sacred Heart and Sisters of Providence, an inspirational group of women whose influence continues to shape Providence Health Plan (PHP) into the organization it is today. You can learn more about the rich history of the Sisters and their Mission in our 2021 Women's History Month blog post.
We are thankful for our female caregivers who are a crucial component of our important work at PHP and within the larger Providence organization. Whether they are working closely with members to answer benefit questions, directing them to the best care options, or providing in-person patient care, our caregivers continue to live out the Mission set by our female founders. We asked a few of our female caregivers about what this month and the history of Providence means to them.
Laurel Soot, MD, FACS, Assistant Vice President of Medical Management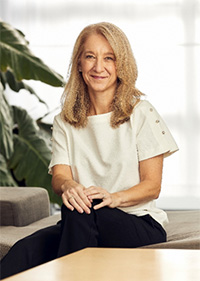 "I feel very fortunate to work for an organization where I have daily interactions with intelligent, strong women at different levels of leadership. PHP has many women throughout the organization and with that type of infrastructure you can focus on process improvement and innovation knowing that there is equality in gender representation."
As a board-certified general surgeon, Laurel shared the following advice for the next generation of women who want to pursue a career in this field: "I would encourage the next generation of women who want to pursue a career in healthcare to be confident in their abilities and follow their dreams. It is also important to have supportive partners, friends, and family members who you can rely on in times of stress or hardships. I would also recommend acknowledging that there will be times in your career that are challenging. By becoming comfortable being uncomfortable, you be able to find opportunities for both career and personal growth."
Jill Nowak, Director, Business Development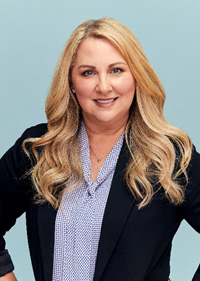 "It's fascinating to reflect on how Mother Joseph and the Sisters of Providence were instrumental in the humble beginnings of Providence. They were women, poor, alone and with almost nothing. Even with so few resources, and odds stacked against them, they showed grit and perseverance. They imagined hospitals, schools, and orphanages where none existed and demonstrated a culture of leadership based on compassion for each other and those they served."
When Jill reflects on PHP as an organization, she believes history has continued to play a crucial role in how it operates today. "It's inspiring to work for an organization with such a deep history of women-led servant leadership. I have always felt that PHP is a wonderfully unique place to work, in part because of the foundation rooted in our Mission and values. We have an abundance of opportunities to learn from our leaders of the past and to follow in their footsteps as we work to build new health insurance and healthcare solutions for the future."
If you are looking for more Women's History Month content, this Providence blog post highlights the story of Chrysanthemum (Chrys) Nguyen. Chrys is a shared services, human resources business partner at Providence St. Joseph Health, who discusses her journey as an immigrant from Vietnam, her resiliency when faced with challenging situations, and how she has drawn inspiration from the experiences of the Sisters of Providence.
Beyond Women's History Month, PHP is proud to recognize the contributions and impact of all of our female caregivers. Recently, several female leaders from PHP sat down with the Portland Business Journal for a panel discussion on "Leading Through Change." During the conversation, they shared insights on navigating uncertainty, lessons from their career journeys, and how personal and professional experiences have shaped them into the individuals they are today. Read the blog post on the panel and the Portland Business Journal article in its entirety.