Healthy Living
Heart Health is Worth the Investment
28 September 2023
Dr. Laurel Soot shares health insurance benefits to take advantage
of to support your heart health
According to the latest statistics provided by the American Heart Association (AHA), at least 48% of all adults in the U.S. suffer from some form of cardiovascular disease, with heart disease being the leading cause of death in the U.S. However, as more individuals delay care due to high healthcare costs, many might not know they are at risk.
Awareness of costs such as health coverage or out-of-pocket payments is important, but supporting heart health through services like preventive wellness checks, lifestyle counseling, and mental health support is more affordable than you think – or completely covered by insurance.
Laurel C. Soot, MD, FACS, VP of Medical Management at Providence Health Plan (PHP), joined Good Day Seattle to discuss how to take advantage of insurance benefits to support cardiovascular health. Read on for benefits and tips to care for your heart.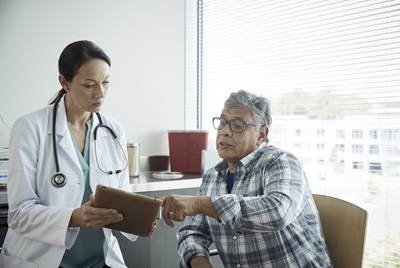 Yearly Visits With Your Primary Care Provider (PCP)
Annual visits with a primary care physician (PCP) are the first step to taking care of your heart. As your primary healthcare resource, PCPs take a proactive approach through preventive screenings for overall wellness, including signs of cardiovascular disease. And these check-ups are likely to be a completely free resource. Members are covered in full for yearly PCP visits, meaning there is no co-pay, and you won't have to pay toward meeting your deductible.
How do yearly wellness check-ins help with heart health? Dr. Soot noted these visits are like your regular dentist appointments – during the exam, dentists look for cavities you may be unaware of so they can be treated. Similarly, "When you go to your doctor," said Dr. Soot, "they're looking for many different things. They're looking for the risk factors for heart disease, which are smoking, obesity, diabetes, hypertension, cholesterol levels."
PCPs look for symptoms and habits that could be impacting your heart. A few things they do to evaluate cardiovascular risk factors include:
Checking blood work for markers like cholesterol levels and measuring blood pressure, heart rate, and weight.

Examining family history of heart disease.

Discussing lifestyle factors like smoking habits, diet, and fitness levels.
You're never too young to think about your heart's health. Dr. Soot recommends individuals start having conversations with their doctors at age 20.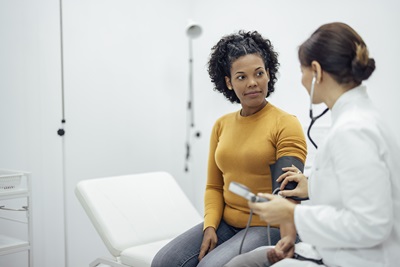 Adopting a Healthier Lifestyle
Heart disease risk factors like hypertension, high cholesterol, and obesity are directly related to lifestyle habits which can be addressed with simple changes. Dr. Soot shared that insurance plans often have resources to help with:
Quitting smoking. After just one year cigarette-free, the risk of developing heart disease is cut in half. Insurance offerings like Providence's tobacco cessation program may be available to help kick the habit.

Eating a nutritious diet. To learn how to make heart-healthy meal choices, Dr. Soot recommends looking into plan benefits like diet counseling. There are also informative and free resources, such as these webinars on topics like mindful eating and meal planning.

Getting active. Expensive fitness classes and personal training aren't necessary, as some great insurance perks may be included in your plan. Depending on coverage, members can take part in health coaching sessions, get a free gym membership with Active&Fit Direct, and access a variety of discounts on health resources, products, and more with the ChooseHealthy program.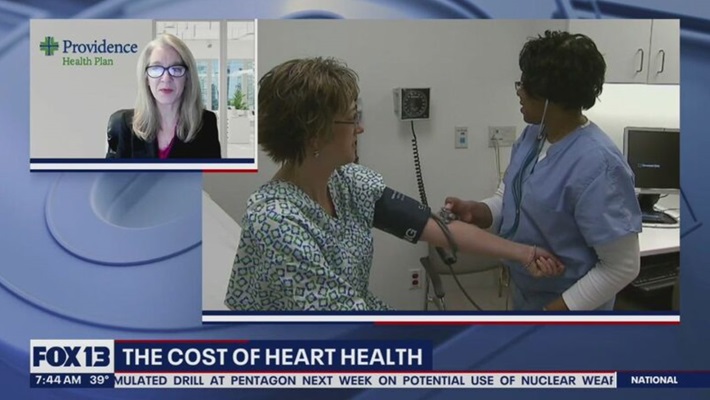 Caring For Your Mental Health
Mental health conditions like anxiety or depression can greatly impact your heart. Luckily, behavioral health benefits are a staple in most health plans that can help manage these difficulties with counseling or cognitive behavioral therapy.
Primary care physicians can also be a resource for your mental well-being. They can discuss any concerns and treatment options with you, as well as provide referrals to specialists.
Interested in learning more? Read our recent blog post on the heart-mind connection.
Putting It All Together
Your heart is well worth investing in. When thinking about protecting your heart, "There are a lot of different options out there outside of taking a pill or medicine," said Dr. Soot, and many of those options are free or low-cost thanks to your insurance plan. It's important to know what benefits you have, as delaying much-needed care is never worth the cost of heart disease. Seeking timely advice from a medical professional is key to preventing events like heart attacks, especially if you have concerns about family history and symptoms like chest discomfort, nausea, or shortness of breath.
Need help navigating and understanding your benefits? Here you'll find an explainer of all preventive care services available to members. You can also browse the Benefits 101 page that walks through types of coverage plans, costs of services, and more to guide you on your journey to True Health.
Need help?
Hey!
You are now leaving the Providence Medicare Advantage Plans website. Are you sure that's what you'd like to do?
No, I'll stay
Yes, I'm leaving