Innovation & Insights
Women's History Month at Providence Health Plan
30 March 2021
March is Women's History Month, celebrating the accomplishments and contributions of women in history and in modern society. As we take time this month to honor influential women, we wanted to highlight the instrumental role of women in the foundation, development, and growth of Providence Health Plan (PHP).
The beginnings of PHP date back nearly 180 years to 1843, when a religious community of Catholic nuns, eventually called the Sisters of Providence, settled in Montreal, Quebec, Canada. Emilie Tavernier Gamelin, the founder of the Sisters of Providence in Montreal, dedicated her life to service of the poor after the death of her husband and three children.
In 1856, Mother Joseph of the Sacred Heart led a group of four Sisters of Providence from Montreal to the Washington Territory. Within months of their arrival, the pioneer sisters created a treatment facility called the "Providence Enclosure," where they began caring for elderly women, orphaned children and those afflicted with illnesses. By 1858, the sisters opened St. Joseph Hospital, the first permanent hospital in the Pacific Northwest.
In 1859, the Sisters of Providence were officially incorporated in the Territory of Washington and continued to work throughout the area. During this time, they responded to requests for medical services and provided funding and personnel for other health-related needs within the communities they served. Throughout the twentieth century, the sisters oversaw the construction and administration of various hospitals, while establishing, staffing, and managing schools in Alaska, California, Montana, Oregon and Washington.
The foundation for PHP was formed by Providence Portland Medical Center and Providence St. Vincent Medical Center in 1984, when the two created a health maintenance organization. In 1985, Physician InterHospital Plan (known as The Good Health Plan) was approved as a federally qualified health maintenance organization (HMO) by the U.S. Department of Health and Human Services. In 1987, the Sisters of Providence established a new division for managed care to include both its HMO and preferred provider organization (PPO). The legacy of the initial sisters lives on through the Providence mission of service and caregivers dedicated to care for society's most vulnerable.
Women continue to serve incredibly important roles in the development and growth of PHP, across all levels. Nicole Garnatz, Associate Marketing Manager, joined PHP during the COVID-19 pandemic. Nicole, a former U.S. Navy Veteran, worked in an incredibly male dominated industry for six years and has been quickly inspired by the value female caregivers have on all their coworkers and leaders.
"As a female caregiver at PHP, I feel heard and respected which I credit to the female leaders that came before me and sit beside me each day," said Nicole. "Female leadership at Providence is important to me because of representation, and it makes me feel like I can excel at the organization."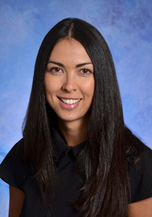 Caresse Sakagawa, Vice President of Product Development, Marketing and Providence MCO, has worked at the company for over nine years. Throughout her time at Providence, Caresse has relied on the guidance, counsel, and support from her fellow female caregivers on how to navigate both the organization and the complex healthcare industry as a whole. Caresse has taken these experiences and applied them to being a mentor to others at PHP to help them with their own career development. The support that Caresse has received, and shared, extends beyond her professional life, as she applies these learnings to her life at home as a mother.
For Caresse, her ability to be both a great worker and a great mother is something that is extremely important to her. She has learned that there is no such thing as balance, and instead focuses on being present in both environments, while still "leaning in" to certain moments that require more attention. Caresse credits much of her own personal development to the conversations she's had with her fellow female colleagues, whether it be about work, life, or managing both while being a mother.
"Each day I am inspired by the women at PHP for the commitment they've made to not only the company, but to serving their communities and those in-need," said Caresse. "The foundation of PHP, and the values carried through to this day, were all made possible by strong, driven, and passionate women."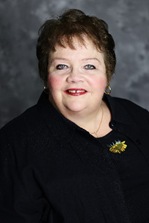 Helen Noonan-Harnsberger, PharmD, Vice President of Pharmacy Services, is responsible for pharmacy benefit management, ambulatory drug utilization management, and MTM (Medication Therapy Management), with clinical effectiveness, safety, cost transparency, and affordability at the core of her professional work. Helen is one of only a few clinical pharmacist leaders in Oregon with extensive experience in acute care, ambulatory care, and managed care pharmacy.
Helen, a mother of two sons and twin daughters, lives with her husband in Hillsboro, Oregon. Helen's mother is one of her biggest heroes who encouraged her to pursue a degree and put it towards a future career. Helen says she feels blessed and honored to work with many great women each day at PHP.
"Mother Joseph and the sisters who established the ministries in the Pacific Northwest are dear to me, and are women I revere," said Helen. "They were strong and passionate in their beliefs, and ready to do what it takes to make a difference for those in need, whoever and wherever they are."
Helen relies on many of the principles outlined by the Sisters of Providence and considers Sr. Maggie Pastro and Sr. Suzanne Hartung to be her "Sister" heroes today by providing inspiration in her current career. Some principles that Helen follows include finding your passion, making a difference every day, being willing to change, and serving those who are vulnerable. Helen observes that COVID-19 is bringing out the best in all of us in healthcare, underscoring the importance of working together across all facets of care, something that the Sisters would surely be proud of.
Need help?
Hey!
You are now leaving the Providence Medicare Advantage Plans website. Are you sure that's what you'd like to do?
No, I'll stay
Yes, I'm leaving