Don Antonucci
Chief Executive Officer
Aaron Bals
Chief Compliance & Risk Officer
Scott Burton
Market President, Commercial
Shannon Drotning
Market President, Consumer & Specialty
Regena Frieden
Chief of Staff
Brad Garrigues
Chief Sales & Underwriting Officer
Robert Gluckman,
MD, MACP
Chief Medical Officer
Michael Mathias
Chief Information Officer
Cheryl Morrison-Bornstein
Chief Operating Officer
Dan Ryan
Chief Financial Officer
Caresse Sakagawa
Chief Marketing & Product Officer
Our Board of Directors
Rhonda Medows, MD (Chair)
Don Antonucci
Joseph Blankenship
Debra Canales
Isaiah Crawford, Ph.D.
Byron Scott, MD
Cecilia Sun
Kerry Weems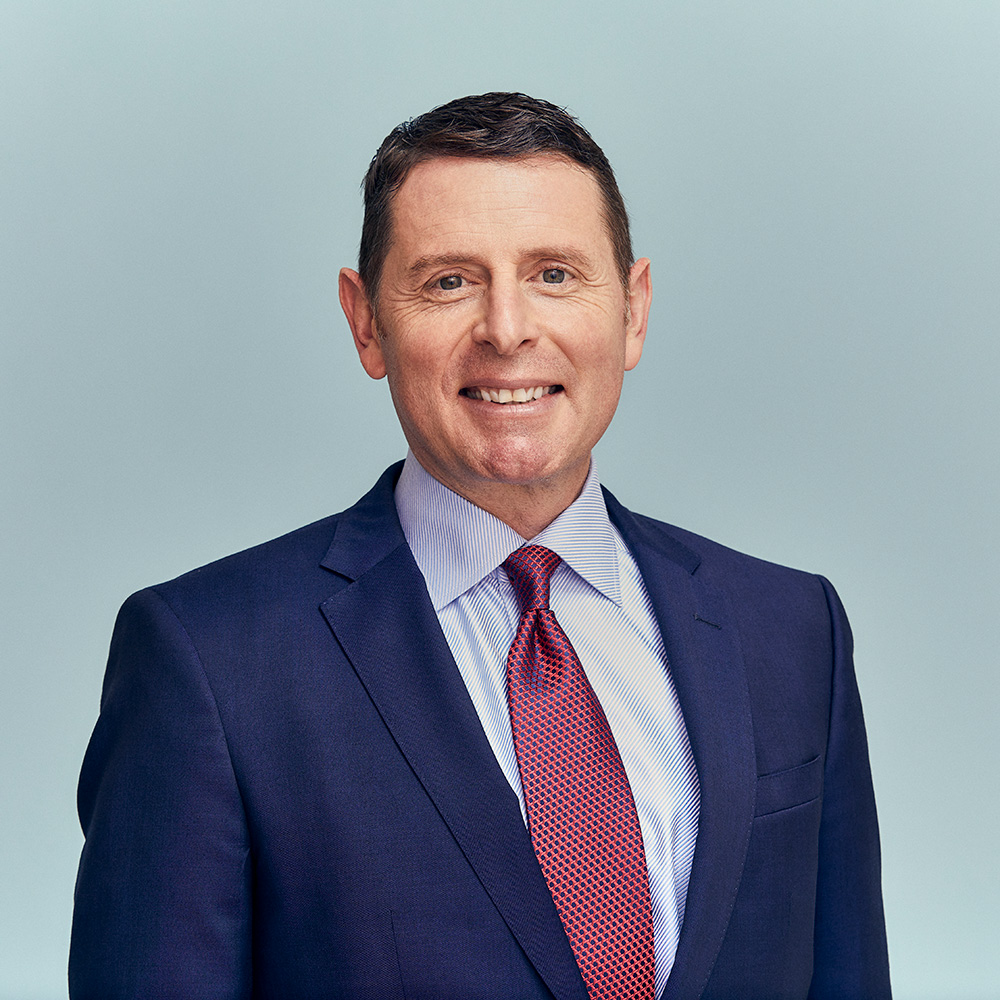 Chief Executive Officer
Don Antonucci
Don Antonucci joined Providence Health and Services in September of 2021 and leads Providence Health Plan as Chief Executive Officer. Don brings over 25 years of health care-related experience, including vast knowledge in the health insurance industry. Sharing in the organizational view of health care as a fundamental human right, he is passionate about leading the Health Plan's efforts in promoting health equity and moving toward the shared vision of Health for a Better World.
Throughout his career, Don has applied deep insights in research, market analytics, strategy and sales, growing membership and driving strong financial results for health insurers. In his most recent role as the Senior Vice President of Growth at Blue Shield of California, he led membership growth and held P&L accountability for every line of business.

Prior to Blue Shield of California, Don served as the Chief Business Officer of 10xHealth, an advanced technology solutions company. He has also held various leadership roles within other organizations in the health insurance industry nationally, making him well-versed in the U.S. payer landscape. Don holds a master's degree in public policy analysis and administration from the State University of New York at Binghamton University, and a bachelor's degree in political science from the State University of New York at Cortland.
Chief compliance & Risk Officer
Aaron Bals
Aaron Bals is Providence Health Plan's Chief Compliance and Risk Officer and leads regulatory compliance, risk management, and government affairs functions. He joined the company in 2014 to manage compliance for its commercial lines of business, as well as regulatory and government affairs. His responsibilities grew to include the privacy program, various contracting functions, and risk management advising.
Aaron's experience in the early implementation of the Affordable Care Act both in management and as outside counsel helped Providence Health Plan become a leader in Oregon's ACA markets. He now works to ensure compliance with applicable law across lines of business and geographies, provides strategic leadership in relation to enterprise risk, and ensures appropriate advocacy for public policy that is aligned with Providence's mission and core values.
Prior to joining Providence Health Plan, Aaron was in private law practice in Portland, Oregon. His work focused on commercial litigation, appeals, and administrative law. He represented Providence in that capacity and provided general counsel advice with respect to health plan matters. He also served as a law clerk in the litigation section of the Oregon Department of Justice.
Aaron earned his Juris Doctorate from the University of Oregon School of Law. He completed his undergraduate studies at the University of Nebraska-Lincoln, majoring in Journalism and Political Science.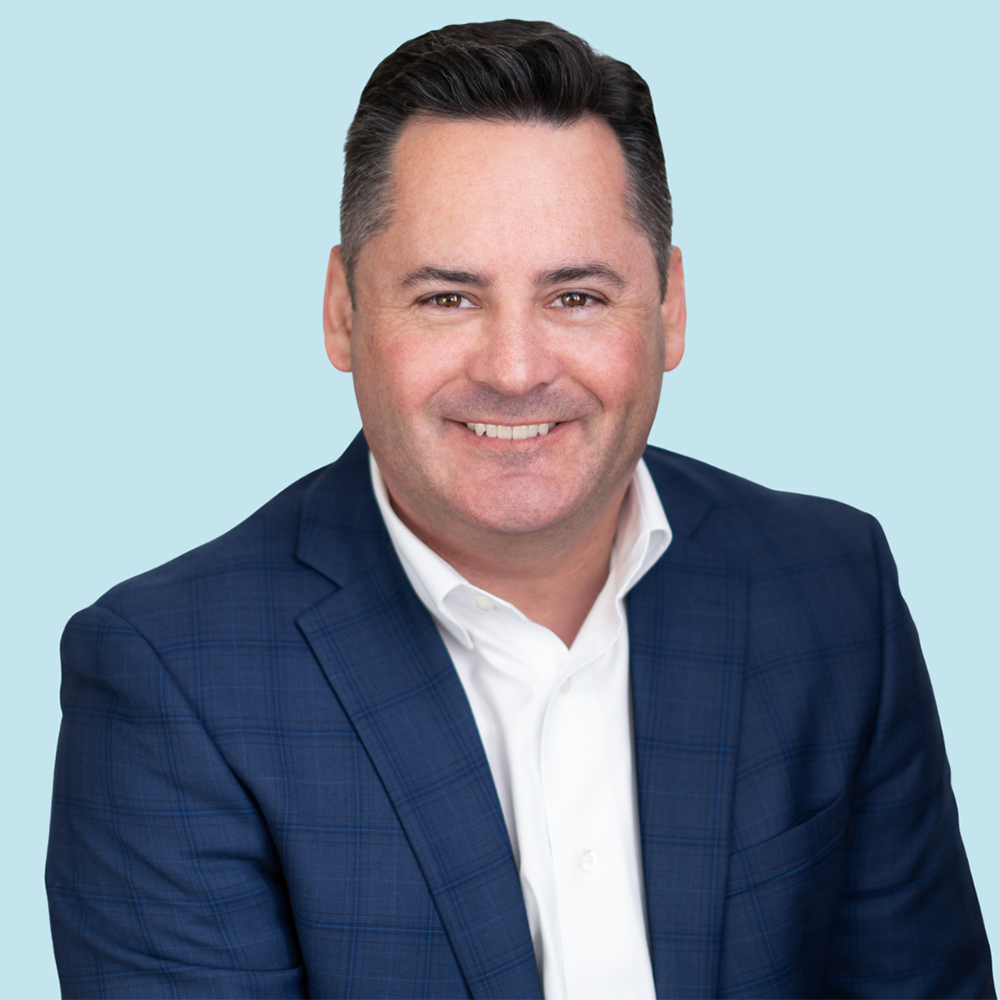 Market President, Commercial
Scott Burton
Scott Burton serves as Market President for the Commercial lines of business at Providence Health Plan (PHP), leads the Sales and Account Services teams, manages operations of all health plan commercial business, and steers the development of PHP's commercial strategy. A dynamic leader with more than a decade of healthcare knowledge and experience, Scott is committed to leading health care transformation to deliver the best possible experience for employers and their employees.
Scott is an active member of the community and serves as a board member and past chair of the Children's Cancer Association, a Portland-based nonprofit that provides at-home and in-hospital "music as medicine" for critically ill children.

Before assuming his current role of Market President, Commercial, Scott served as Vice President of Growth Strategies. He joined Providence Health Plan in May 2022 and is based in Oregon.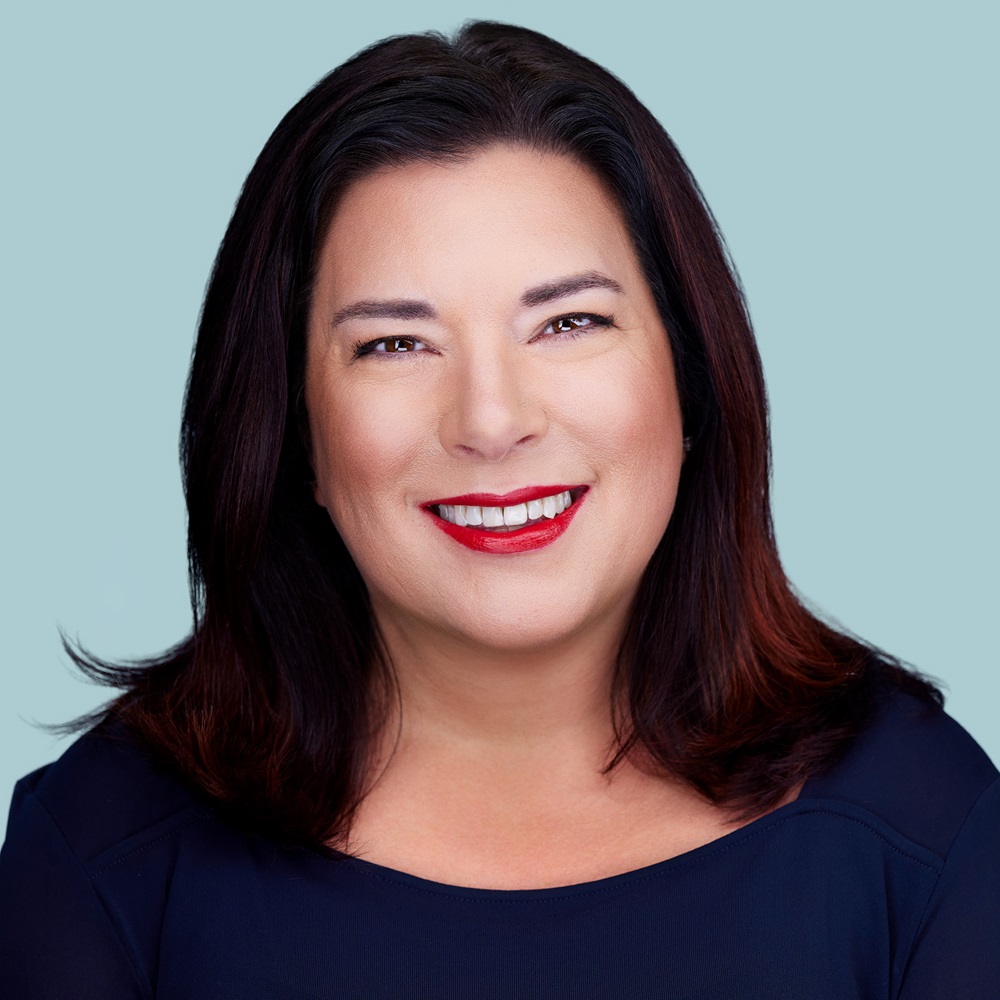 Market President, Consumer & Specialty
Shannon Drotning
Shannon Drotning serves as Providence Health Plan's Market President overseeing Consumer and Specialty lines of business. She leads consumer lines of business and is responsible for state and regional consumer and specialty sales and growth strategies. Prior to her role as Market President, Shannon served as Associate Vice President of Medicare and Individual Sales, leading sales teams in Oregon, Washington and California.
Shannon works with insurance producers and community members to navigate the complexities of Medicare, Medicaid, and Individual health insurance, with the goal of seamless and easy access to care. A veteran of Medicare sales, she is known as a trusted subject matter expert in the field as well as a successful, authentic leader.

Shannon began her 20+ year career at PHP as a Medicare Customer Service Representative in 1994 and worked her way up through the ranks of customer service, marketing and sales in the insurance industry, focusing on Medicare.

Shannon is currently based in Oregon.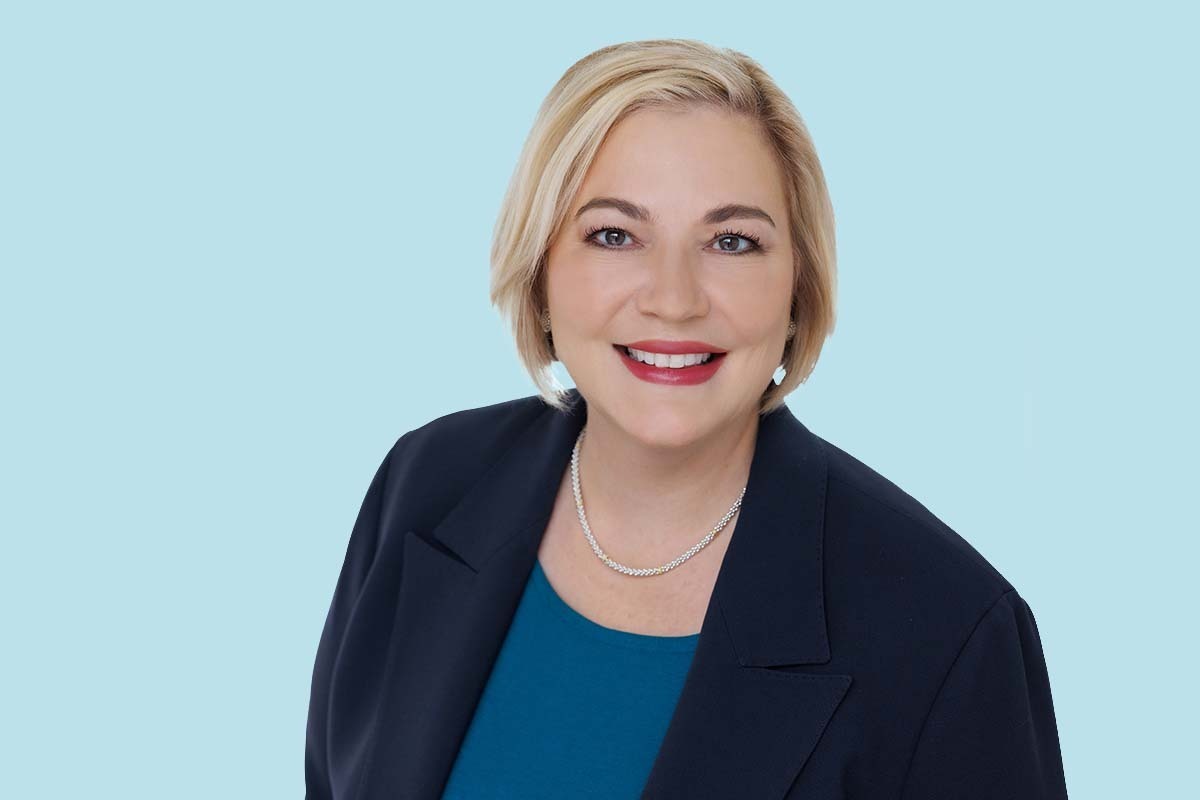 Chief of Staff
Regena Frieden
Regena Frieden serves as chief of staff for Don Antonucci, chief executive officer of Providence Health Plan. In her role, Regena serves as a key communications strategist and advisor and plays a critical role in the planning and overseeing of administrative, financial, and operational activities. With more than 25 years of healthcare industry experience, she has been instrumental in leading high-performing teams with several organizations.
Throughout her career, Regena has helped brands and individuals achieve their goals with the aspiration of improving health experiences and outcomes for all. Regena shares in Providence's belief that the health of a community rests in the hearts, hands, and minds of its people. As a champion for our communities, Regena's passion and knowledge is critical in Providence's continuous pursuit of improving health in our communities and beyond.
Regena joins Providence Health Plan from Medecision, a digital health and consulting company in Dallas, where she served as vice president of marketing and communications. During her time with Medecision, Regena was responsible for identifying and achieving growth objectives, and led digital marketing, brand management and communications efforts for the company.
Previously, Regena worked as the director of public relations and stakeholder communications at Cambia Health Solutions in Portland. During her time with Cambia, she led all public relations, media relations and stakeholder communications for its regional health plans in Oregon, Washington, Idaho and Utah, and its subsidiary companies.
For nearly 15 years, Regena led public relations and corporate communications at Blue Cross Blue Shield of Arizona, where she served as the organization's chief spokesperson and oversaw all communications, reputation management and brand management work. During her tenure, her team won multiple national awards for their business and consumer-focused campaigns, including a program to reduce childhood obesity.
Regena holds a Master of Business Administration Degree from the University of Phoenix and a bachelor's degree in Journalism from Creighton University in Omaha, NE.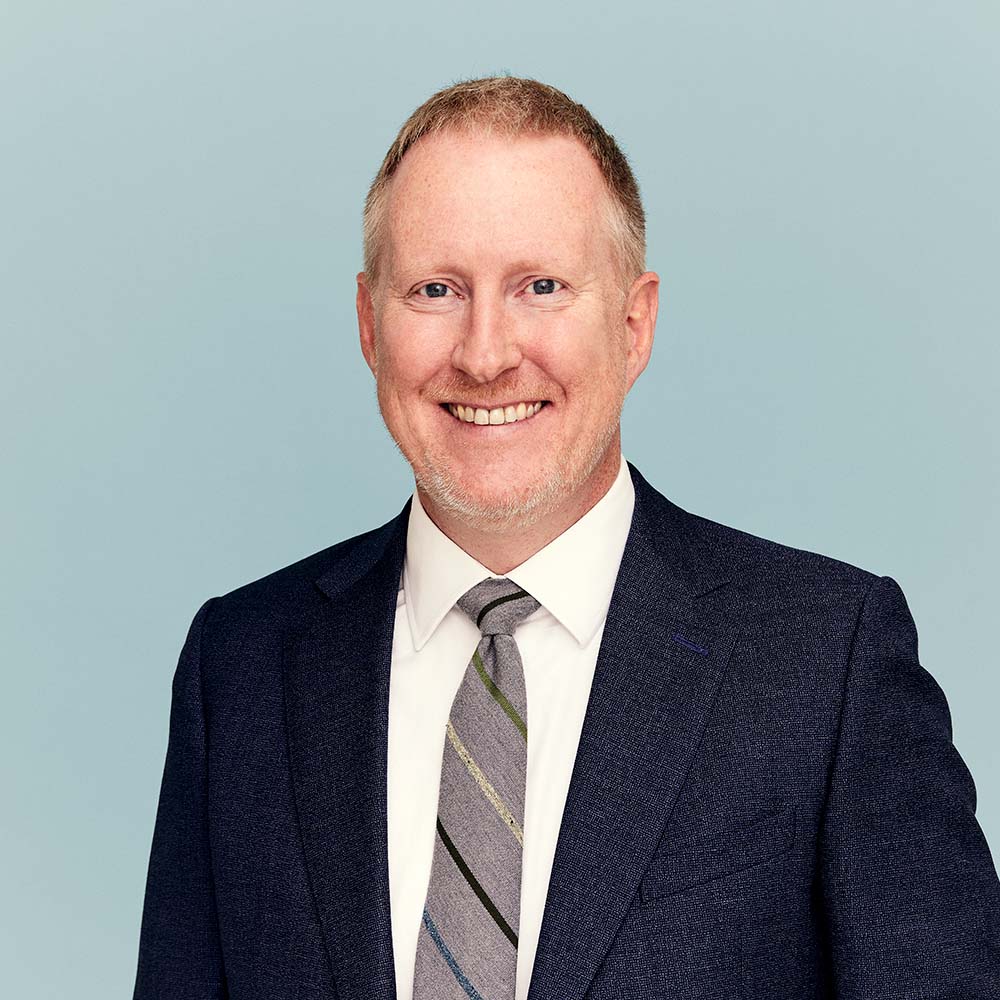 Chief Sales & Underwriting Officer
Brad Garrigues
Brad has served Providence for more than 20 years in various roles within sales and finance. He is responsible for strategic leadership for sales, underwriting and reinsurance programs, as well as revenue growth for the health plan's commercial, self-insured, individual, Medicare and pharmacy benefit management (PBM) programs. Brad has helped lead the organization to unprecedented growth as Providence now serves more than 600,000 members, making it one of the largest carriers in the Pacific Northwest.
Prior to his current role, Brad served as Senior Director of Sales & Account Services, where he was responsible for sales, member retention and service of insured and self-insured groups. Brad also managed the health plan's underwriting department for 10 years, playing a significant role in the health plan's financial success and membership growth. Prior to his time at Providence, Brad worked for ODS Health Plans (now Moda Health), as well as a property and casualty insurance company.
Brad graduated with distinction from Cornell University's S.C. Johnson Graduate School of Management, earning an MBA. Brad also holds an MBA from Queen's University in Kingston, Ontario and completed his undergraduate studies at Linfield University, graduating summa cum laude with a Bachelor of Science in Business-Economics. Brad is a veteran of the U.S. Army, receiving a Meritorious Service Medal for his service during Operation Desert Storm.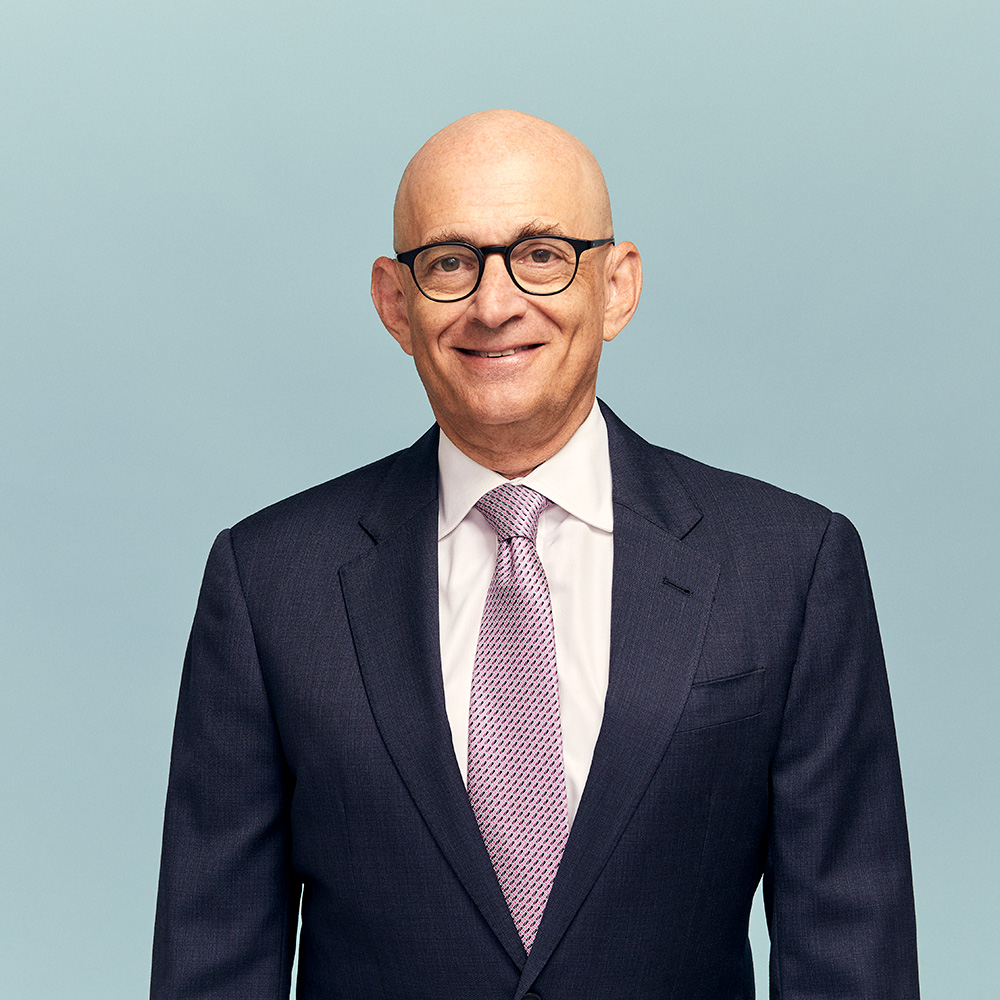 Chief Medical Officer
Robert Gluckman MD, MACP
Robert Gluckman joined Providence Health and Services in 1992 and has served as Chief Medical Officer for Providence Health Plan since 2010. Dr. Gluckman brings a strong background in evidence-based practice, quality improvement and health care policy. He leads the Plan's quality, care management and utilization management programs and oversees pharmacy benefit administration, provider contracting/relations and coding compliance.
Prior to joining Providence Health Plan, Dr. Gluckman served as Chief Medical Officer for the medial education clinics at Providence Medical Group and was on the faculty at the Internal Medicine Residency at Providence St. Vincent Medical Center. In his academic career, Dr. Gluckman focused on applying medical evidence to clinical practice with an emphasis on increasing the value of care delivered to patients. Dr. Gluckman is a distinguished leader in the internal medicine community, serving as Treasurer and member of the Board of Regents of the American College of Physicians (ACP), the country's largest medical specialty society. While serving on the ACP Board, he chaired the Medical Practice and Quality Committee, Finance Committee and the ACP Services Political Action Committee. He has received numerous awards, including the ACP Oregon Chapter's Laureate Award. He currently serves on the Board of the Oregon Medical Association and the Leadership Advisory Committee of the Oregon Data Collaborative.

Dr. Gluckman graduated summa cum laude in 1978 from the University of Illinois and earned his medical degree in 1982 from the University of Chicago. He completed his residency at Michael Reese Hospital in Chicago and is board certified in internal medicine.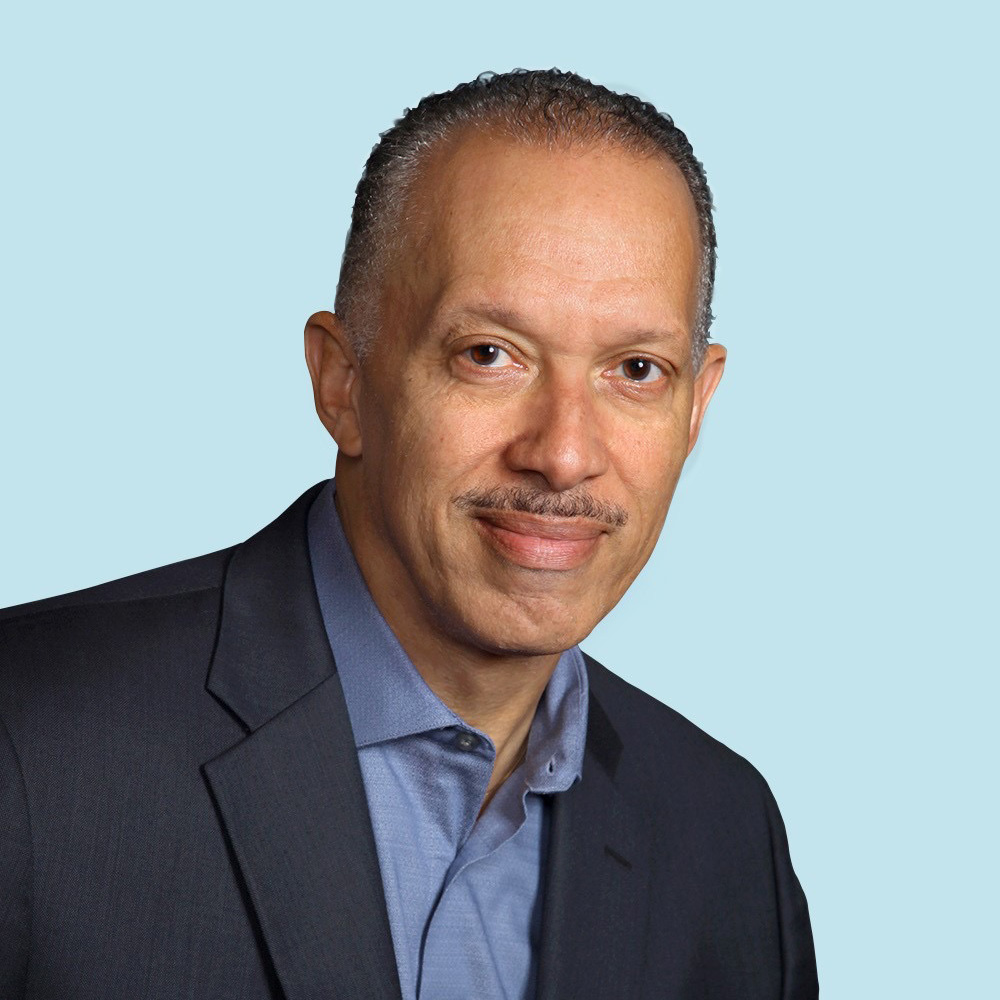 Chief Information Officer
Michael Mathias
Michael Mathias joined Providence Health Plan (PHP) as Chief Information Officer in August of 2022. In his role, Michael drives the strategy and adoption of information technology (IT) systems for the organization. An innovative leader, he also oversees alignment of PHP's business strategy and IT operations. Michael's deep knowledge of healthcare IT includes over 25 years of experience at payer organizations where he drove innovation while navigating the digital transformation of healthcare.
Prior to joining PHP, Michael served as Chief Information Officer at Blue Shield of California where he also held the role of Executive Vice President. Throughout his nearly 10-year career with Blue Shield of California, he led the company's technology operations, strategy, and investments while also serving as the organization's Executive Vice President of Customer Service. Michael also spent 16 years at Aetna where he held the positions of Chief Technology Officer and Chief Information Officer, directing the company's technology strategy and information delivery systems. He also held a variety of roles with U.S. Health Care Inc., UBS, and Educational Testing Services.

In 2019, Michael was inducted into CIO Magazine's CIO Hall of Fame. That same year, Michael received the CIO of the Year Award from the Bay Area CIO Leadership Association. Michael holds a bachelor's degree in computer science from Long Island University.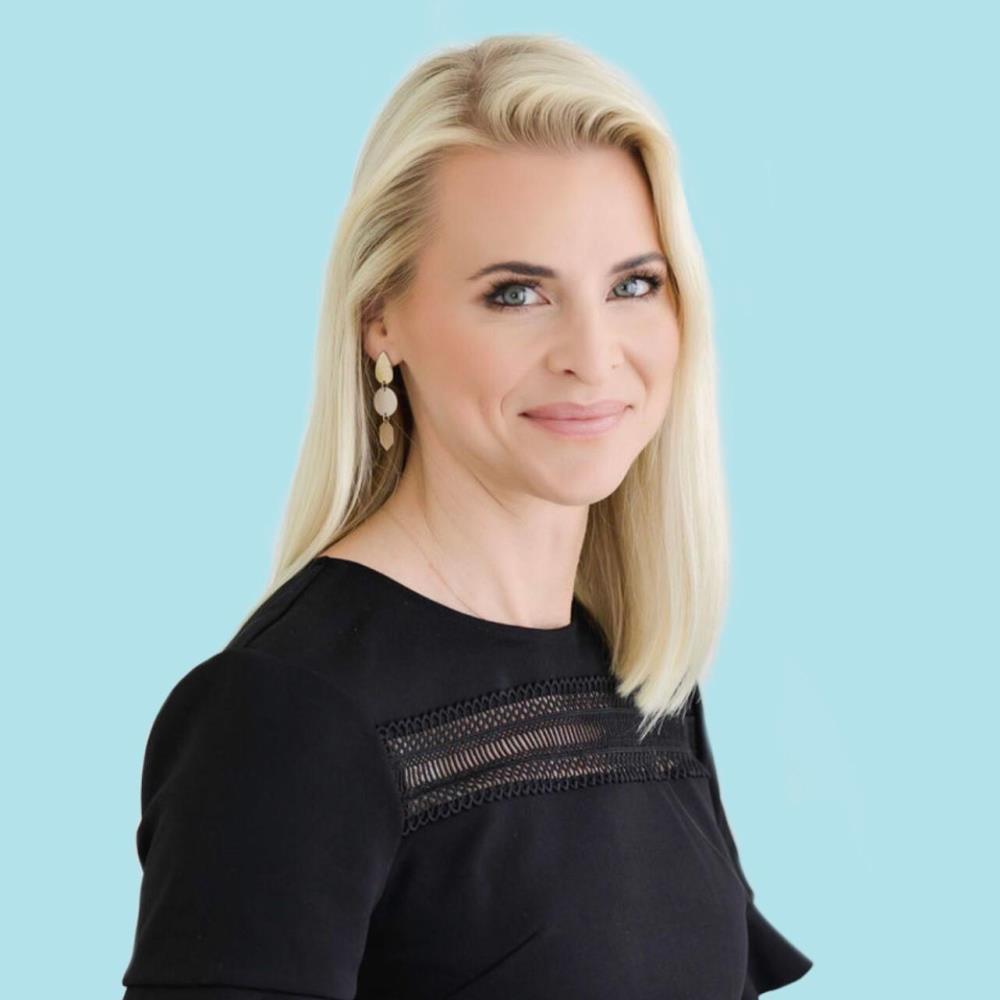 Chief Operating Officer
Cheryl Morrison-Bornstein
Cheryl Morrison-Bornstein joined Providence Health Plan (PHP) as the Chief Operating Officer in June 2022. Throughout her nearly 20 years of experience in healthcare, she has acquired a wealth of knowledge executing key roles across health plan operations, sales, and other lines of business. As the Chief Operating Officer, Cheryl oversees the day-to-day operational and administrative functions of PHP and designs innovative operating models to support the organization's overall growth strategy.
A thoughtful leader known to inspire others through unclouded vision and courageous authenticity, Cheryl is enthusiastic about helping others and is deeply aligned with Providence Health Plan's dedication to compassionately providing the highest quality care to all people.

Before joining Providence Health Plan, Cheryl served as Vice President of Growth Operations for commercial and consumer markets at Blue Shield of California where she successfully reimagined and launched strategic operating models across multiple lines of business. These models served to close the gap between basic operations and the fundamental change required to drive growth, optimize functional operations, and improve the capabilities and services offered through innovative technology.

Prior to Blue Shield of California, Cheryl served as the Vice President of Client Growth Strategy at UnitedHealth Group – OptumRx where she was accountable for developing and driving initiatives which supported growth and retention functions across all medical and Rx integrated commercial business. She has also held several roles with Medco.

Cheryl resides in Granite Bay, California with her two children. In her own time, she actively mentors and develops others, is a founding member of the women's only executive leadership group, Chief of San Francisco, and volunteers as a Youth Girl soccer coach.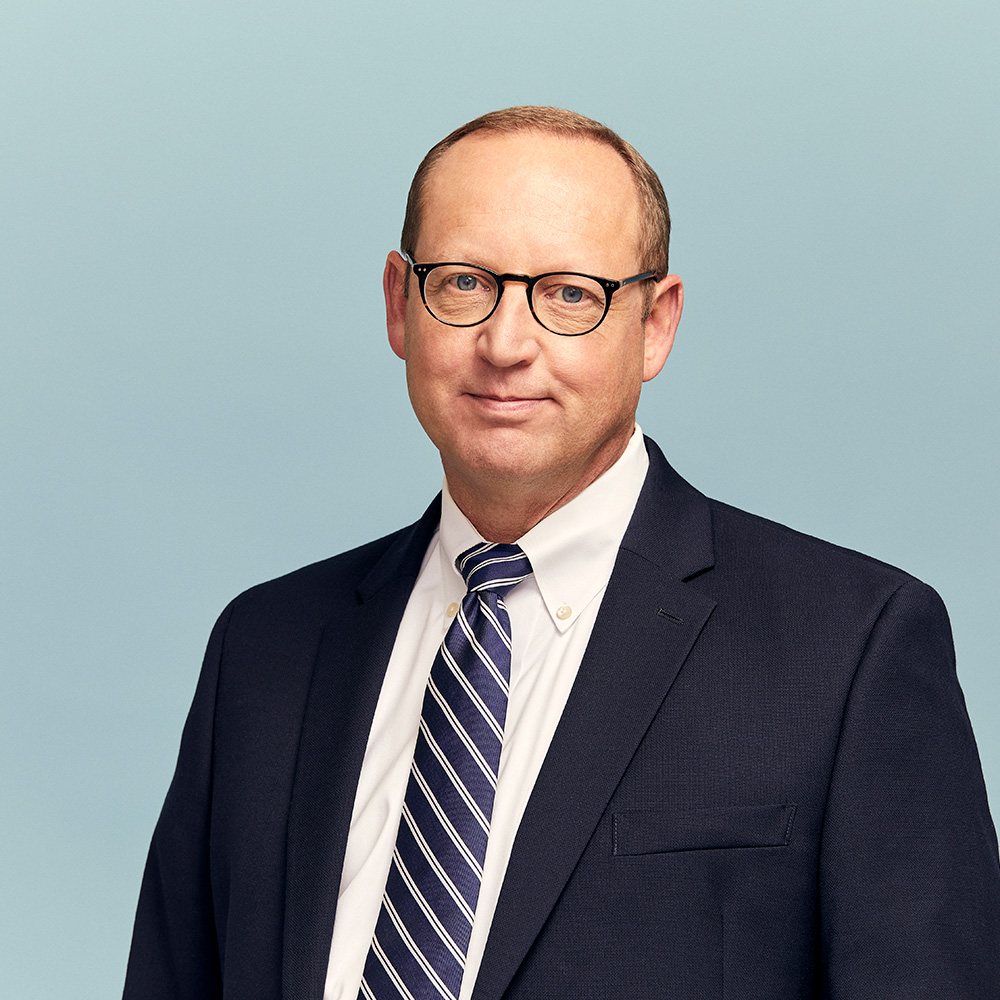 Chief financial officer
Dan Ryan
Dan Ryan joined the Finance team at Providence Health Plan in 2015, and was named Interim CFO in 2020. In the Interim CFO role, Dan provides leadership over the Plan's Informatics, Actuarial, Accounting and Service Operations areas.
Prior to joining Providence Health Plan, Dan spent 25 years in the property casualty insurance industry, primarily with Liberty Mutual. Dan held multiple financial roles at Liberty in different business units and geographies, with the last being AVP and Financial Officer for Liberty's largest business unit.
Dan also was the Vice President, Finance for a national insurance aggregator. Dan holds a Bachelor of Business Administration, Accounting degree from Portland State University, an MBA from Concordia University and he is a Certified Public Accountant.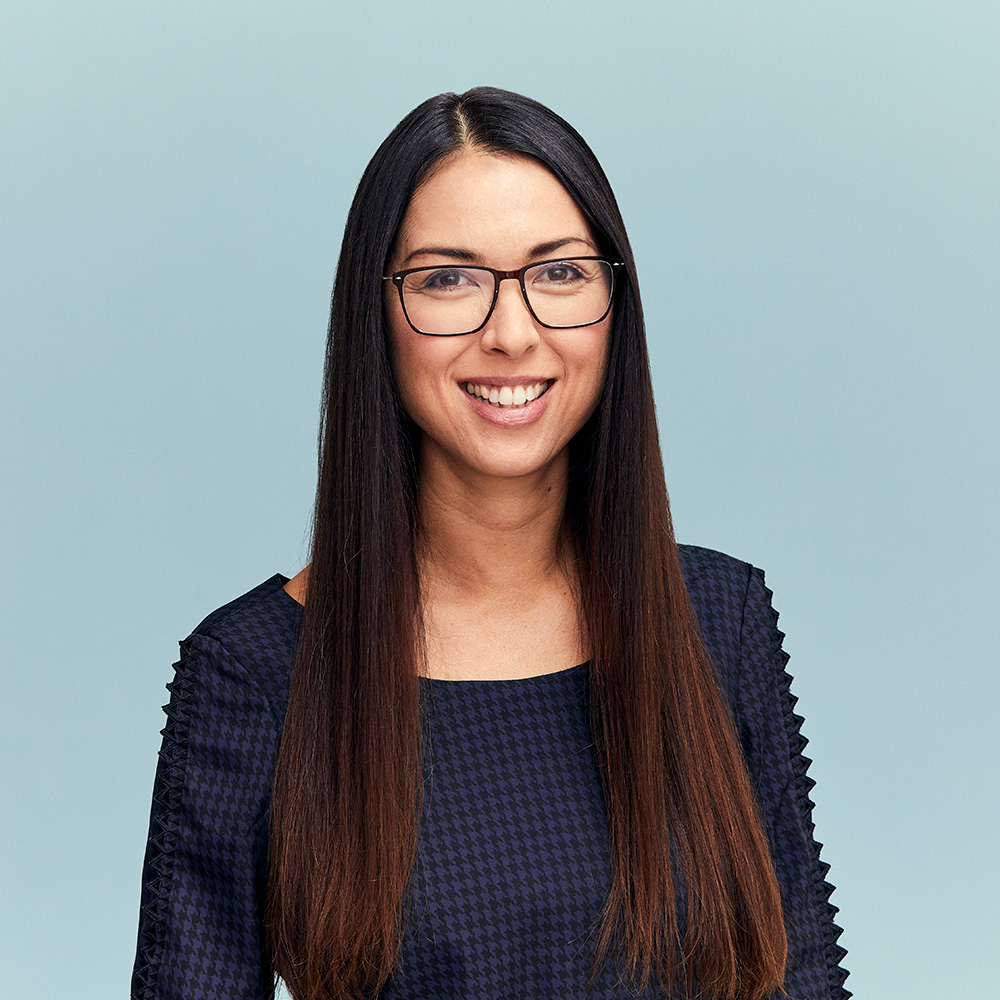 Chief Marketing & Product Officer
Caresse Sakagawa
Caresse is accountable for product strategy and execution across all lines of business as well as market expansions and line extensions; this is inclusive of individual, small group, large group fully insured, administrative services only and Medicare lines of business. Product development also consists of the health plan's digital product portfolio that serves members, employer purchasers, producers, consumer prospects as well as providers. Additionally, Caresse is accountable for developing and executing marketing strategy inclusive of digital, social, all regulatory required member materials as well as corporate strategic communications. Most recently, the Providence MCO – a state of Oregon certified workers compensation program – was transitioned to Caresse's oversight.
Caresse has over 20 years of product and marketing leadership experience and is classically trained in packaged goods with twelve years of health care experience. Prior to joining Providence, Caresse developed and led marketing strategies and teams at several different organizations including Regence BlueCross & BlueShield, Pacific Sun Industries and Johnson & Johnson. Caresse is an experienced marketing strategist, skilled at developing and leading product strategy and positioning, product launch and brand management. She has proven sales and revenue generation experience and is adept at leading and inspiring cross-functional teams to achieve corporate goals, adding value in many different environments from privately held start-ups to large publicly traded corporations.
Caresse earned her MBA from the NYU Leonard N. Stern School of Business, specializing in Statistics. She was also awarded the Graduate Teaching Fellow position for New Product Marketing and Marketing Strategies courses. Additionally, Caresse was the research analyst for the NYU marketing department where she applied statistical tools, marketing models and data analysis techniques for the purposes of market segmentation, user profiling and product positioning strategies. Caresse earned her undergraduate degree in Economics from Southern Oregon University.
Caresse is an Oregon native, with family roots in Hawaii. She enjoys being a mother, volunteering, golfing, snowboarding, backpacking and most of all spending time with family.
Need help?